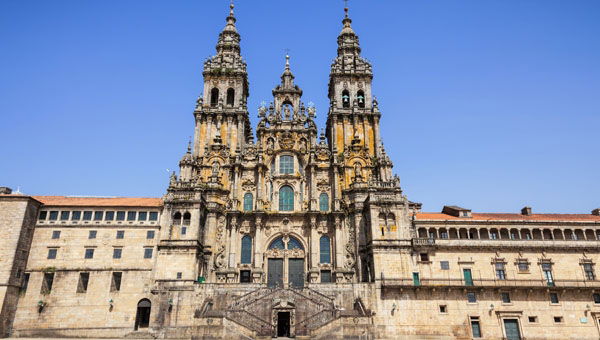 In memory of the 79 people who have died in the train crash in Santiago de Compostela, a Mass has been held.
The service has been held in the city where the train derailed in Galicia and was attended by Prime Minister Mariano Rajoy and members of the Royal family.
Francisco Jose Garzon Amo, the driver of the train is looking at charges of reckless homicide on 79 counts but has been released on bail with the conditions that he surrenders his passport and makes frequent checks with the court – once a week.
He has admitted however, to negligence by being careless by rounding a curve too fast.
Before the crash occurred, a religious feast had been prepared to go ahead – Saint James' day which is the patron saint of the area but had to be called off due to the derailment.
Heir to the crown Prince Felipe, his wife, Princess Letizia and his sister the Infanta Elena joined the Prime Minister, the grieving families and the local residents in the cathedral to pray for the dead.
"Families who have lost your loved ones, from the first moment we have had you in our hearts, as have Galicia and Spain, and so many people beyond our borders who have asked me to pass on their condolences," Archbishop Julian Barrio told the congregation.
The royal family were dressed in black and reportedly kissed and held the hands of the family members who lost someone.
A large screen was placed outside the cathedral for locals to pay their respects. Flowers were left and candles were lit.
There are 70 people in hospital still and 22 of them are in a critical condition.
All of the eight carriages of the train went into the concrete wall when rounding the bend.
The crash was one of the worst rail disasters in Spanish history.