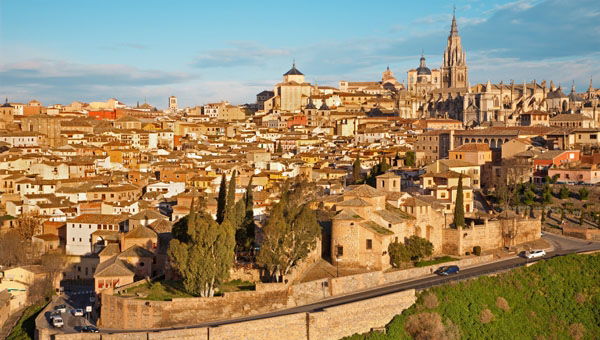 THE parents of two children aged 11 months and one-and-a-half years handed them over to social services in Talavera de la Reina (Toledo).
The councillor for Social Services said that they are not local and that although the parents claimed they had not eaten for three days themselves, the children were well-fed and looked after.
While initial reports claimed that the children had been abandoned at the town hall, the parents told the press that they had practically been forced into leaving them there and told that they were unfit to look after them.
The family had no fixed abode and no income, so they say they went to the town hall for help. However, they were charged with abandoning the children and arrested.
The parents, aged 55 and 34, spent the night at the home of their court-appointed lawyer after being released from police custody.
The father, from the Basque Country, said he only asked the town hall for a pretend address so that he could receive the €426 per month in benefits he is owed.
They had been travelling Spain looking for work until their old car finally broke down in Talavera de la Reina, where they have received help from charities and the Red Cross. The Guardia Civil told them to go to social services for help but they were told to leave the children and given a bus ticket each to Madrid to ask for help there, they claim. However, when they were on their way, they were told they had to go to the police or an arrest warrant would be issued against them for abandoning the children. When the police heard their story, they gave them food and took them into town so they wouldn't have to sleep in a cell. They are now unaware where their children are or who will look after them.
Meanwhile, the town hall says that they left the children and asked for "someone to look after them."