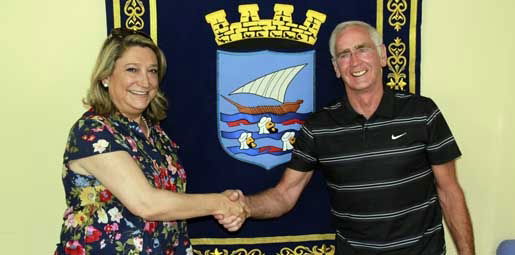 ALMUÑECAR played host to visitors from the twin towns of Cerveteri (Italy) and Furstenfeldbruck (German) on a recent visit. Mayor Trinidad Herrera welcomed the guests who were in Almuñecar to see the beaches, the historical and cultural heritage as well as sampling the local gastronomy.
During the visit the possibility of further sporting events as well as plans to improve language skills was discussed. This will be continued when the delegation from Almuñecar pay a return visit to Furstenfeldbruck in July when the necessary arrangements and plans will be made.
Local students who are taking advantage of a German language course organised by the town hall were able to practice their newly acquired skills with the German visitors.
The Germans said they would show the best of their town, although the climate was not so good, and proposed a commercial exchange to show what work is on offer in different zones.