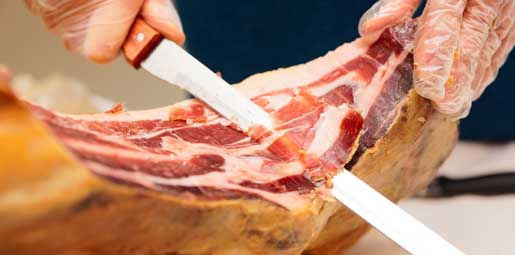 ONCE again it is the time of year to pay homage to the world famous ham which is produced in the town of Seron. Now entering its 19th year, the townspeople of Seron and many people from further afield, join together to enjoy a good plate of Serrano ham and a glass of wine.
The activities begin tomorrow (Friday) at 9.30pm in the Plaza Nueva with a competition to find the best ham cutter in Spain. During the competition there will be flamenco dancing and the opportunity to taste the ham.This will be followed by a prize giving ceremony for the best ham cutters.
On Saturday at 8.30pm in the Plaza Nueva the Feria gives you the chance to try the ham and meat products of all the various companies based in Seron. Entertainment will be provided with live music in the square at midnight.
On the same evening there is also the Festival Jamon Rock at 11pm in Calle Chorillo. This year the music will be provided by Los Escarabajos and Iberia Sumergida, the best national tribute acts to The Beatles and Spanish group Heroes del Silencio.