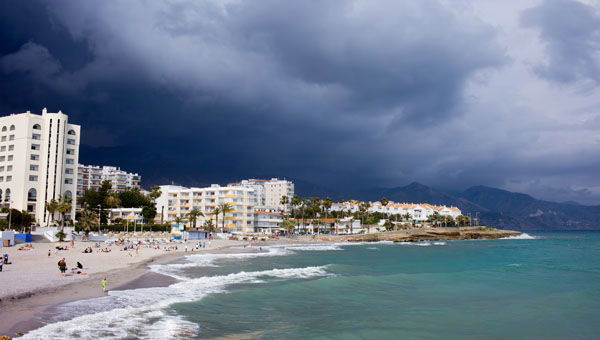 AN expatriate family has been wiped out in a triple shooting that has left the Costa del Sol stunned.
Philip, Sheila and Sophie Wood were found dead at their home in Torrenueva, Mijas. They were well known and much liked in the local community.
The father is British and Sheila and their daughter Sophie Irish.
Stunned friends have been leaving messages on social networking sites showing their shock at the tragic turn of events.
The trio were found by their landlord. On entering the premises he found Mr Wood's body and immediately called police.
Guardia Civil officers have said it may be a murder- suicide.
It is understood that Sophie was handicapped and Sheila had been battling cancer.
Speaking after the bodies were found, a Guardia Civil spokeswoman said the family was renting the property where they were found dead.
"The latest information we have is that the owner of the house had not heard from the family for a few days and had not been paid," she said.
"He went to the house today and when there was no reply at the door, he went inside. Inside he saw the man dead on the sofa and immediately called the Guardia Civil.
"When officers inspected the house they found the wife and the daughter dead in a bedroom."