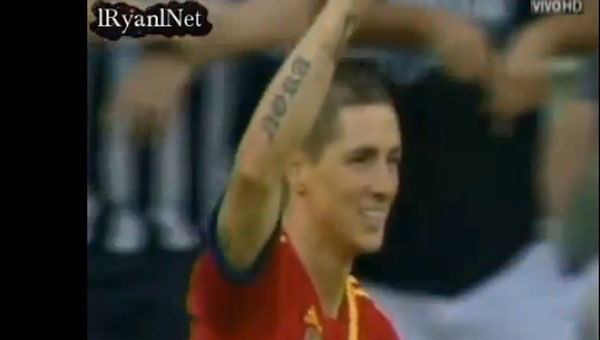 Spain will go through to the semi-finals against Italy after they defeated Nigeria 3 – 0 before a crowd of 51,263 in the Fortaleza at the Castelao.
Barcelona's Jordi Alba put Spain ahead with a goal in the first half, with the aid of Cesc Fabregas and Andres Iniesta. Fernando Torres came on in the second half sent in a header in the 62nd minute. Then Alba scored again in the 88th minute with a free kick from David Villa.
Man of the match for Spain was David Villa. On the Nigerian team, John Obi Mikel put in another notable performance.
Spain's starting lineup featured eight players from Barcelona, as Victor Valdes was handed the start in goal. La Furia Roja have now started a different goalkeeper in each of the tournament's first three games. Torres added his fifth goal, making him the tournament's top scorer so far.
With Spain playing Italy and Brazil taking on Uruguay in the semi-finals, the final will feature an UEFA and a CONMEBOL team for the 1st time since 1995 Denmark-Argentina 2-0 (source: Infostrada Sports).