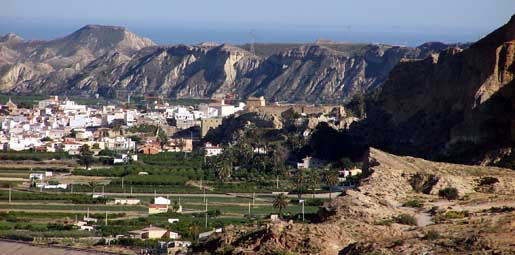 A MAN who admitted to killing a couple and their son in Palomares, Cuevas del Almanzora, has been acquitted by a jury in Almeria.
The defendant, J.A.Z.G, aged 42, claimed he shot the gypsy family of three in July 2011, in self-defence whilst under a temporary mental disorder.  He had been bitten by one of the victims which caused a partial amputation of his nose.
The court was told J.A.Z.G. acted to "defend his life" and had received threats from the victims earlier that day. Following the shooting he immediately reported to the police station and handed himself in.
J.A.Z.G. was sentenced to five months in prison for the illegal possession of a weapon.
Following the verdict, the lawyer of the family of the victims said they would appeal before the High Court considering the "unusual not-guilty verdict delivered by the jury."
The lawyer argued that the defendant's actions could not have been self-defence when two of the people killed were an unarmed mother and her son.