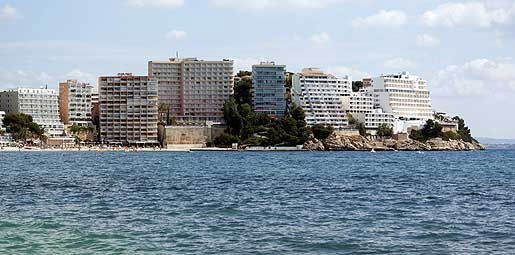 A BRITISH tourist has been seriously injured after a 70 foot fall from a hotel balcony in Magaluf. He is thought to be the first British victim of so-called 'balconing' this year in Mallorca.
A senior officer from the Civil Guard maintained: "It seems that he was climbing from balcony to balcony when he fell". Sean Kelly, 24, was taken to the Son Espases hospital where his condition was reported as "serious but stable". 
Last year four Britons were killed in Magaluf in similar hotel falls. Every year young British holidaymakers are either killed or gravely injured, often while drunk or high on drugs, in what locals have dubbed ¨balconing¨ where they attempt to climb or swing from one balcony to another.
Some have been reported to purposely leap from balconies in an attempt to dive into swimming pools.