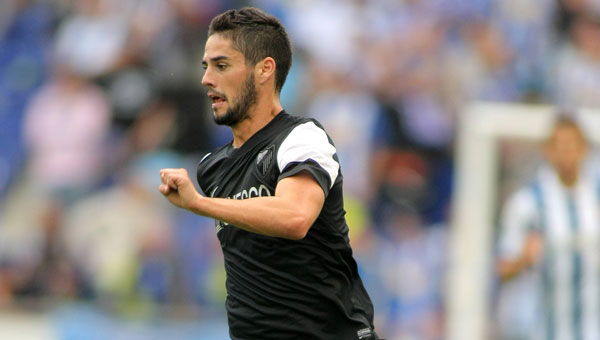 Malaga FC have asked Madrid for €35 million for the player who came to the team for €7 million from Valencia, and just a few months ago extended his contract.
Madrid are extremely interested in the player, but they want to include players in the deal to lower the cash price.
Real Madrid are involved in talks with Malaga's sporting director, Mario Husillos, General Manager, Vicente Casado, the player's lawyer, Rafael Comino and Isco's father.
Francisco Martin Aguilar, director of Malaga, admitted this morning that Madrid were keen on the midfielder. "Madrid are very interested in him. But so far there is nothing official", he said. Manchester City and Monaco, amongst others, have also shown interest in the player.