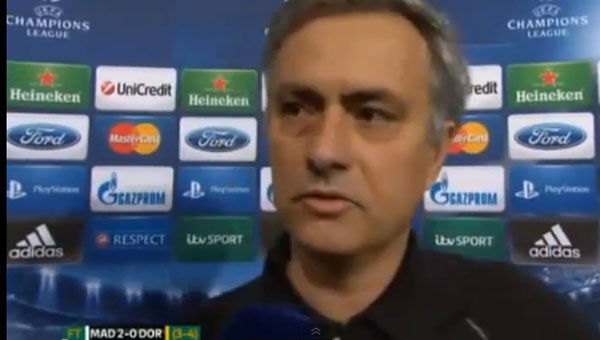 Jose Mourinho faces ending a season without a major trophy for the first time in a decade if Real Madrid fail to beat rivals Atletico Madrid in the King's Cup final at the Bernabeu this Friday.
In what looks likely to be his last match with Real, Mourinho could be about to end his three-year reign in Spain with a less than impressive record.
However, a cup triumph would not solve the unrest since the club's defeat to Borussia Dortmund two weeks ago.
Mourinho's public belittling of popular captain and goalkeeper Iker Casillas and defender Pepe, and his declarations of love towards English football have turned many dyed-in-the-wool Real fans against him.
Despite their off-field problems, Real head into the final as the overwhelming favourites as they have not lost a Madrid match with Atletico since 1999.
Atletico have a good record in finals over the last few years, winning the Europa League and the European Super Cup in 2010 and 2012, beating Fulham, Inter Milan, Athletic Bilbao and Chelsea, though they lost the 2010 King's Cup final 2-0 to Sevilla.
Playing at the home of their neighbours has not proved to be a problem for Atletico in the past. Eight of their nine Cup triumphs have come in the Bernabeu, three of which were against Real Madrid, in 1960, 1961 and 1992.