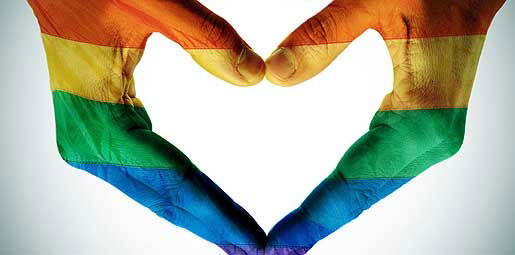 Friday May 17, Equality Rights Group will be celebrating the global event known as IDAHO along with millions of others internationally from 12 noon to 1pm at the steps to Parliament on John Mackintosh Square. It will be the second time this is being celebrated in Gibraltar. All are welcome to attend this short but festive lunchtime event,' the group has announced.
'It will be important for us in Gibraltar to join in once again on a truly worldwide participational occasion such as this,' the statement continued.
'Speakers at the event will include the Chief Minister of Gibraltar, Fabian Picardo, the Minister for Equality, Samantha Sacramento, the Opposition Spokesperson for Health, Civil Contigencies and Social Services, Isobel Ellull-Hammond, and Felix Alvarez, Chairman of Equality Rights Group.
The full list of official attendees, however, includes the Deputy Chief Minister, Joseph Garcia, MPs Jaime Netto and Edwin Reyes of the GSD, His Worship the Mayor of Gibraltar, Tony Lima, Gigi Sene of the PDP, Lyana Armstrong-Emery of the Liberal Party, Victor Ochello & Michael Netto of Unite the Union, Wendy Cumming of the GGCA, and Stuart Borastero of the Gibraltar Teachers Association.
The Group thanks the organisation 'Positive Business' for arranging the presence and sponsorship of local businesses and entrepreneurs for the event. It is especially delighted at and grateful for the participation of live performers Sista Dee & Keiron Lynch at the celebrations.