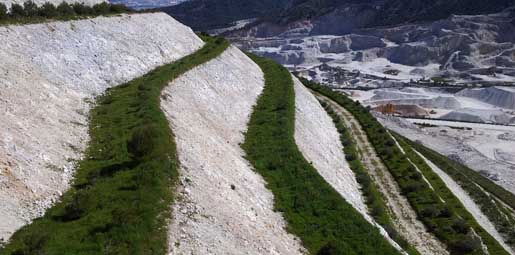 THE plan for the restoration and reforestation of the Sierra of Alhaurin de la Torre will continue despite the economic crisis. This will be the fifth year that work has been undertaken to replant around the two old quarries in the area.
The Councillor for the Environment, Salvador Herrera, confirmed that the impact caused by building and extraction of sand for construction was now declining.
The recent wet weather has been beneficial to the progress of the replanting and there has been no damage caused to the plants by the processionary caterpillar or other insects.
In the area of Pinos de Alhaurin, the replanting work is continuing with the preparation of the land by bringing in enriched soil. If the weather permits special machinery will be used to bring compost from the garden centre situated in the quarry.
In the area of the old quarry at Taralpe the reforestation has been very satisfactory and an abundance of flowers as well as buds and healthy new growth on the trees can be seen with no sign of fungus or infection.
The habitual presence of mountain goats in the area, which are a species protected by law, has been prevented by fencing around the young plants, encouraging the goats to search for food in other areas.