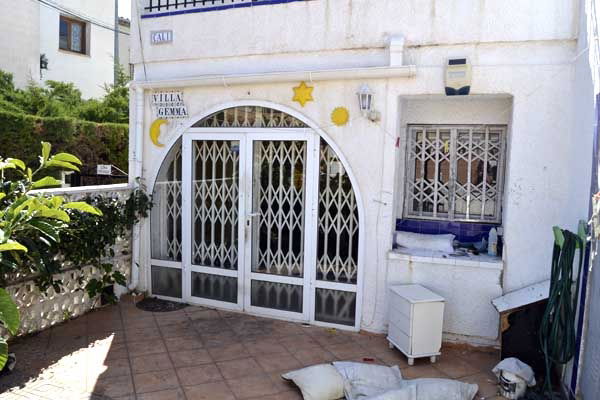 A BRITISH man has been given a temporary reprieve as his planned eviction did not happen. Ken Hughes, aged 68, received notice from the courts that he was to be evicted from his ground floor apartment in Calle Pablo Picasso, El Chaparral, for failure to pay his mortgage.
As police and a judge were expected to arrive to take over the property and change the locks, anti-eviction protesters took to the streets and waited for several hours for the arrival of the authorities. But they never turned up.
Ken bought the property nine years ago when he moved to Spain from Birmingham. Three years later he borrowed €54,000 against the property from Banco Guipuzcoano, paying back €500 a month: "After four years I said I couldn't afford €500 a month and offered to pay €200 but the bank would not accept this. Shortly after, the bank closed and I had no way of getting in touch with the new owners and didn't pay anything."
With an eviction order served Ken has had to deal with the fact he has lost his home: "I feel very sad at what has happened. It has been my home for nine years." A new eviction date will now be set by the courts.