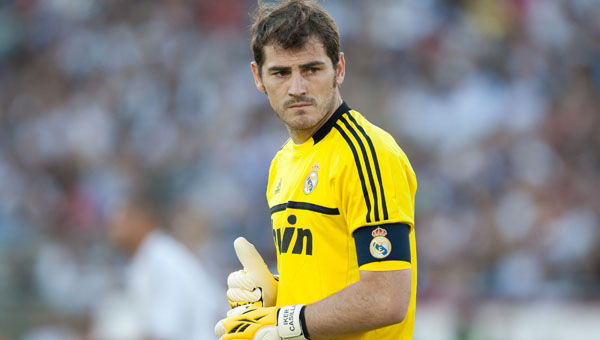 Real Madrid coach Jose Mourinho has revealed his line-up for tonight's Champions League semi-final, first leg at Borussia Dortmund.
'Diego Lopez, Sergio Ramos, Varane, Pepe, Coentrao, Khedira, Xabi Alonso, Mesut Higuain, Cristiano and hopefully Di Maria,' Mourinho told reporters in Tuesday's pre-match news conference. But both Iker Casillas and Karim Benzema will remain on the bench.
Mourinho has played down any problems between him and Real's captain Iker Casillas, who has failed to regain his place in goal since breaking a bone in his hand earlier this year.
Casillas is reported to have said he will leave at the end of the season if he does not get more game time.