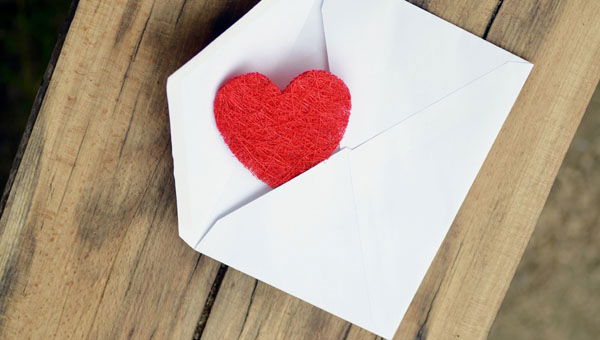 COMMUNICATION is a wonderful thing.
Since Neanderthal man first grunted his assent or displeasure at his lot in life, humans have been chatting, writing, texting, electronically messaging or radioing their thoughts or feelings to each other.
As for men, little has changed since the first grunt, but for the female of the species the need to communicate has been as strong as the need to procreate.
Men on the other hand have a tendency to avoid any form of communication other than by electronic means, which is why the radio and telephone became such an important aspect of the relationship in all its modern forms.
Before this electronic means of communication men were forced to confront their partners either face to face or by the long winded means of messenger (and no I don't mean Hotmail).
Thomas Hardy made great use of the letter in his novels, lost letters or late letters leading to the death or marriage of the sender's betrothed due to lateness of aforementioned missive or, as in the case of Return of The Native, a letter lost beneath the doormat.
The art of letter writing is a lost one and mourned by many, including me. How wonderful the feel of the virgin envelope resting in the hand, the sense of anticipation as the finger or knife slits open the gummed edge and the first quick scan of the familiar or unfamiliar handwriting.
I dated an older man in my youth and due to circumstances beyond our control we were forced to conduct a large part of our love affair by letter, oh but how passionate were those letters, full of yearning and poetry.
We knew more about each other due to those hastily scribbled words than if we had been living together. Postcards arrived every other day and long, long letters would fall onto my doormat every week.
The memory of the day I stormed to my lover's house and dumped the contents of a plastic bag full of his letters onto the floor of his entrance hall will stay with me forever as will the pained look on his face as he slowly began to pick them up and place them back in the bag.
I screamed at him that they were full of lies and then left. He told me later (years after we had broken up) that those letters scattered around his door had been one of the saddest days of his life.
Writing a letter can be an intensely cathartic experience and very often the need to post will dissipate, as if the very action of placing words on paper has been enough to ease the pain/anger/despair.
Now, however, with a simple click of a mouse or a tap of a key everything we have spat onto the screen will reveal itself to the recipient, unadulterated and unedited. Beware electronic mail for 'here be dragons'.
In terms of dragons dear reader, please do not text/message/e mail when drunk. I speak from experience. Many a drunken evening has ended with me firing off an angry text to my son's feckless father. Of course every word is true but the end result is never satisfying (just like our relationship).
Cava ne 1? 😉