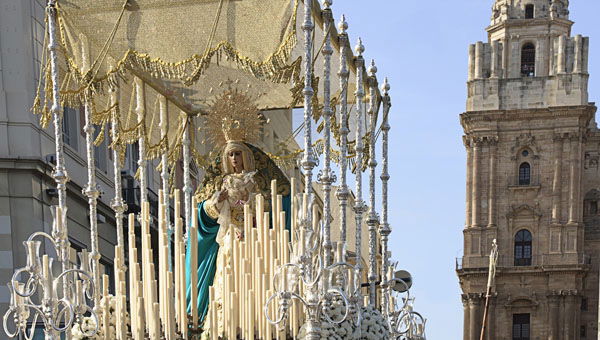 TWO Virgins, Christ and a Saint have been embargoed in Lepe, Huelva.
A court in Ayamonte has ordered that the four images from a religious brotherhood in the town be embargoed to pay off the debt they have with a sculptor.
One of the figures of the Virgin, Nuestra Señora del Amor (Our Lady of Love) was one of the few in Spain which is carried by women during processions.
In 2007, the brotherhood took out a loan to pay for the sculptor's services. However, when the current management took over, they found that the loan hadn't been paid and neither had the sculptor.
The debt is now €5,800, including legal costs and interest, which the brotherhood has asked locals to help pay. So far, they have paid off €3,000 part of which was from money available to arrange Easter processions. The rest should be paid in August.