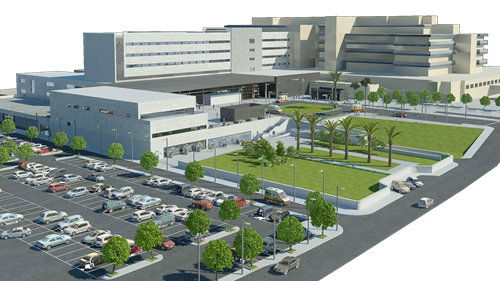 MALAGA is the Andalucian province with the longest waiting time to see medical specialists.
The average waiting time is 44 days as opposed to 40 days in the rest of region. Worst affected are traumatology and orthopedic surgery, 46 days, neurology, 45 days, opthalmology and rehabilitation 43 days. The Health Ministry has published these latest figures from 2012 on their website.
On the other side, the least waiting time is for Oncology, on average 16 days, Nephrology, 26 days, Haematology, 31 days, Psychiatry and mental health 32 days. 
Last year around 37,140 patients were waiting to see specialists which the labour syndicates blame on the cutbacks.
The Costa del Sol Hospital, Marbella had the longest waiting time of 47 days, seven more than the average for Malaga province. In the second place is the regional hospital, Carlos Haya 45 days, and third place was Clinico Universitario with 44 days. The best result with least waiting time was the CHARE, Benalmadena, 26 days.
Also, patients waiting for surgery in public hospitals totalled 10,970 last June 2012.