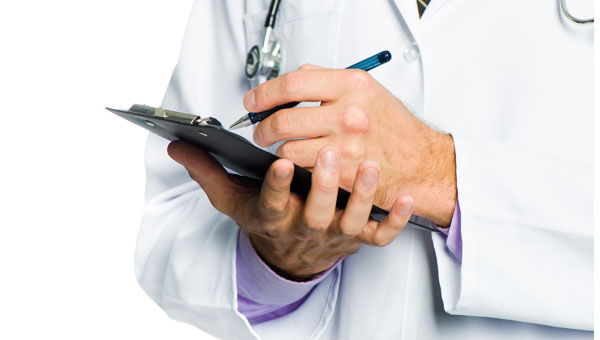 STAFF at Denia hospital and Calpe health centre have been left reeling after having a real-life Catch Me If You Can style fake doctor in their midst.
Victor Yuste was well-regarded during his five years as a houseman at Denia hospital.  But, just as in the 2002 Holywood film starring Leonardo DiCaprio, all was not as it seemed.
At Calpe's health centre where he was currently employed, he was considered not just a colleague "but a good colleague," sources said.  In the movie DiCaprio's character successfully held a string of jobs using fake qualifications, including that of a doctor.
Yuste was recently arrested in Murcia when his diplomas were found to be fakes after he applied to register at the College of Physicians.
Yuste, aged 42, had never been enrolled at any university and had no qualifications.
It also emerged that the personnel department at Marina Salud, which runs the Marina Alta's health service, was unaware of Yuste's unsavoury past.  The would-be doctor faced prosecution for allegedly concealing cameras in the women's washrooms at Castellon General Hospital where he worked between 2009 and 2011.
Yuste was able to keep up the pretence for so long, sources revealed, because of his "willingness to learn" and the accuracy of his diagnoses.
He now faces charges of practising medicine without qualifications, fraud, forgery and money-laundering.