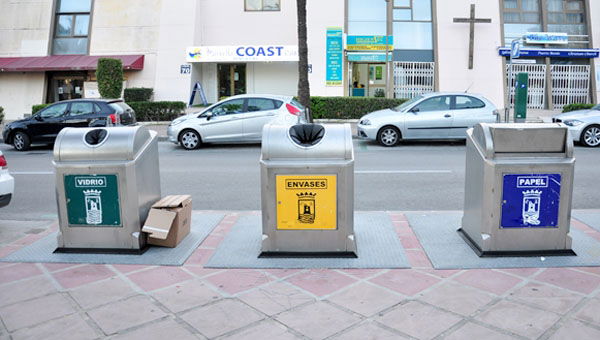 SEVENTY per cent of underground recycling bins in Benalmadena remain closed six months after two accidents in which one man died and another was injured.
The first accident occurred in Avenida de Las Naciones on August 22, when one of the 'islands' collapsed on a corporation worker who lost three fingers from his right hand.
Just a week later, in Avenida de Gandhi, another man got trapped in one of the islands, which crushed his pelvis and killed him due to internal bleeding. The 53-year-old was carrying out maintenance work at the time and died at MalagaUniversityHospital.
In August, the 'ecological islands' as they are known, were closed as a precautionary measure while they were checked, but to date, 70 per cent of the 80 containers in the town have not been revised.
The Councillor in charge, Juan Olea, reported that three independent companies would inspect the rubbish containers and issue reports on the mechanism which opens and closes them. "Until all three have issued their reports" he said, "the town hall will not authorise their reopening."
He said that the company in charge of collecting rubbish has been asked to place containers above ground in the affected areas for the use of local residents.