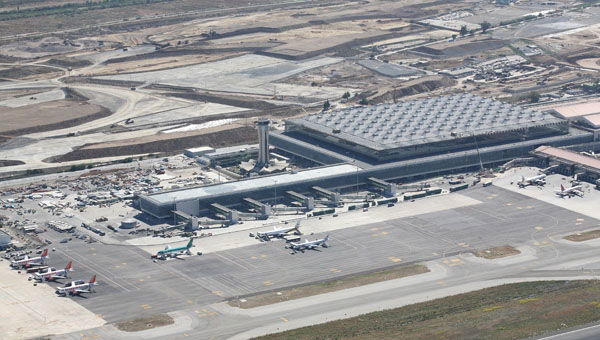 MALAGA airport will see passenger numbers fall this year to 12.1 million, down 600,000 from 2012.
But airport bosses are confident a recovery will start in 2014, with numbers rising to a record 14.1 million in 2018.
According to a report by Spanish Airports and Air Navigation (Aena), the public company which manages airports in Spain, the turning point will come by the end of 2014.
This was the information given to luxury firms – including Gucci, Loewe and others – interested in opening shops in a new 210 square metres business area to be opened at the airport.
Government figures also revealed that MalagaAirport was the third most visited in Spain by low-cost airline passengers (3.9 million), after Barcelona and Palma.