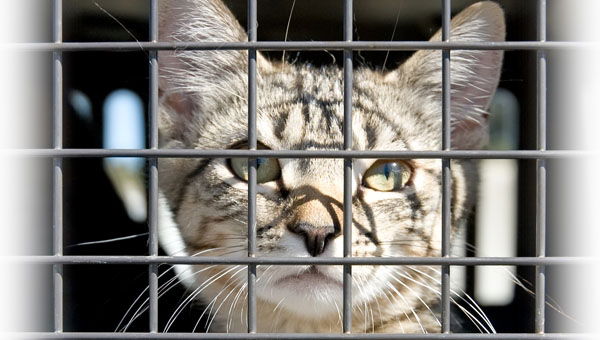 AT first I thought they were early (yes, really early!) April Fool's jokes.
Then that both stories had been dreamed up by reporters in the aftermath of huge New Year's Eve hangovers. And yes, that can happen, believe me!  But no, both reports were quite true. The first concerns a white cat "arrested" for breaking into a prison in Arapiraca, eastern Brazil, over New Year.  
Guards spotted tape around the cat's body as it strolled through the prison gates.  The swag it was carrying included a saw, drills, mobile-phone and charger, earpiece, memory card and batteries.  According to the local paper Estado de S Paulo, a prison spokesman declared: "It's tough to find out who's responsible for the action as the cat doesn't speak."
Well really! You have cat to be kitten me right meow.  Cat burglar? Feline felon? He's got to be looking at nine life sentences.  Was the officer who nabbed him named Dibble by any chance? (Yeah, yeah, I know. I'm sorry.)
The second story's about the spread of the Japanese cat café craze to London where you'll soon be able to enjoy a cup of coffee with an extra shot of moggie.
Cat-themed cafés that started in Taiwan and quickly spread a decade ago to Japan's crowded cities (Tokyo now hosts about 40) are taking off in Europe, with one each already in Austria and Russia.  In London, the entrepreneur Lauren Pears is trying to raise £108,000  to open Lady Dinah's Cat Emporium, where for £5 (€6.10)  you'll be able to relax, enjoy free books and cuddle cats.
"I think Brits will take to it," she says.  "Lots of people live in small flats or their working lives make it impractical to keep pets."  Purrfect catisfaction, you might say, giving us all paws for thought. (Sorry!) 
But try as hard as I can, I can't take to cats.  Never have.  It's a cliché I know, but you're either a cat or a dog person.  Whether trained as guide dogs for the blind or comfort pets for the bereaved (like at Newtown), dogs get my vote.  Feel sorry though for the breed in that Tommy Cooper joke: "Went to the zoo yesterday, there was only one dog in it, it was a shitzu."
 Nora Johnson's thrillers 'Soul Stealer' & 'The De Clerambault Code' (www.nora-johnson.com) available from Amazon in paperback/ eBook (€0.89; £0.77) and iBookstore.Profits to Cudeca