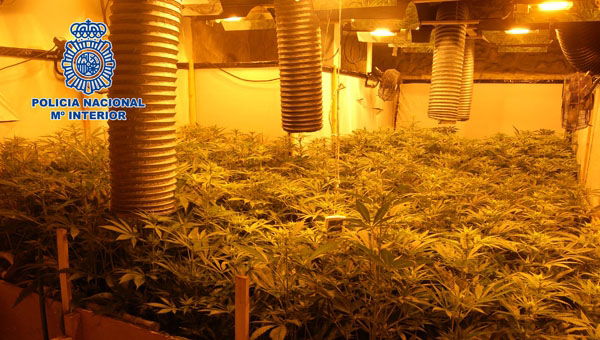 SEVEN people were held and another questioned for the alleged cultivation and distribution of nearly 2,900 marihuana plants in Malaga province.
A National Police investigation into a Dutch drug distribution network led to raids on four different houses in Mijas and Cartama where drugs were being grown.
The largest marihuana plantation was found in a 128 square-metre basement, which had been hidden under the false floor of a wooden house.
All four houses were equipped with professional ventilation systems, featuring industrial air filters for eliminating the drug's smell. The suspects had allegedly by-passed the electric meter so it did not raise suspicion over higher energy consumption.
This is the second stage of the anti-drug Operation Ramses. The first stage was nationwide, with 17 people being held including eight in Malaga province.