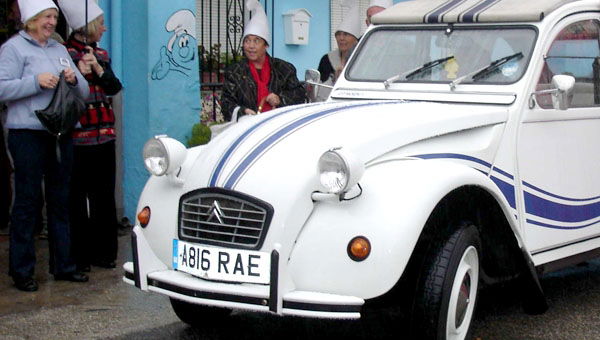 MEMBERS from the SOL Classic Car Club congregated in Juzcar, also known as Smurf Village, and paraded their collection of classic vehicles. Sporting trademark Smurf headgear, they drove through low clouds and were met by Mayor Angel Nozal.
The club are planning a full and varied programme of events in the New Year.
Smurf Village took on its name after being painted blue to promote The Smurfs movie in 2011, and has chosen to remain so.