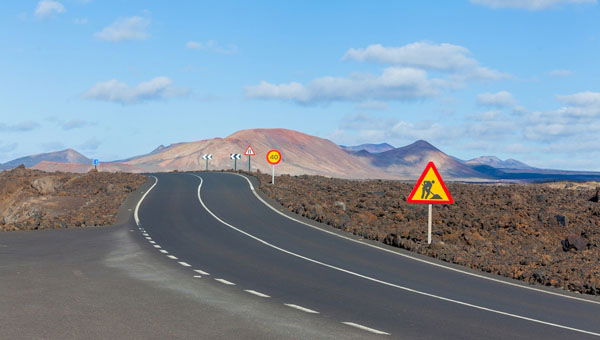 THE British Embassy has recently warned drivers of UK registered cars and holiday travelers to be vigilant as to an increased series of robberies along Spanish highways.
Robbers have used any number of scams to distract unsuspecting motorists from their belongings. In one scam for example, robbers will puncture a tyre at a rest-stop in such a way that it slowly goes flat.
The robbers then trail the unsuspecting motorist and offer help while an accomplice steals valuables from the car.
Another scam is for robbers to target holidaymakers arriving at airports carrying luxury luggage and computer bags. The tourists are tailed to their rental villa or hotel while thieves wait for the opportune moment to raid the unattended vehicle. For the victim, these crimes can be traumatic. Vigilance is paramount and official warnings should be heeded.
What the reader may not be aware of is that during the 18th and 19th centuries, tales of highway robberies and accounts of bandits became part of a popular literary genre.
"Robbery in Spain" was a romantic ideal and part of an extensive oral and written tradition.
Spain during the 18th and 19th centuries was perceived by the outside world as a primitive land of dangerous unimproved roads within a terrain of high mountains, narrow passes and deep canyons.
Roadside inns were infrequent and infested with bandits. As people began to travel for pleasure, a crude form of "adventure travel writing" began.
This genre appealed to those who sought adventure and were fascinated with danger. These readers considered themselves a more accomplished traveller.  In an attempt to get to the "soul" of the magical country of Spain, writers often embellished all the prejudices and preconceived ideas that their readership had of Spain.
Perhaps the best known writer in this genre is American author Washington Irving. His Tales of Alhambra remains one of the great "travel books" of the 19th century.  It is a mixture of myth with personal anecdotes drawn from his stay in what was then a run-down Alhambra.  Irving's melodrama lovingly identifies with the thieves and squatters with whom he shares his life within the palace walls. He shows a certain open-minded respect for these "honourable thieves."  Irving humanizes those who would otherwise be considered unprincipled renegades.  Tales of Alhambra is still widely read and is commemorated by a plaque within the present day Alhambra.
Richard Ford was one of many prolific 19th century British travel writers.  His Handbook for Travellers in Spain marked a defining moment in English travel literature.  British adventurers were travelling to Spain in increasing numbers to the point that some actually sought out situations that involved danger.
Ford had gained an intimate knowledge of Spain through extensive travel on horseback.  As he did so, he would write letters back to his London editor.  These were published in an on-going serial form.  His accounts tended to romanticize those "fierce and wild bandits" who populated Andalucia.
He also portrayed as hero-like those Brits who never lost their fear of encountering such characters.  Ford's writing marked an interest in a "dangerous Spain" that would continue into the 20th century.  George Orwell and Ernest Hemingway are said to have been influenced by Richard Ford.  Editions of his work are still being reprinted today.
George Henry Barrow (1803-81) is yet another British author who wrote travelogues based on his own intimate experience of Spain.  His best known book; The Bible in Spain: the Adventures and Imprisonment of an Englishman in the Peninsula, was so popular that it even outsold Charles Dickens in England. The work is unique in that it was the first widely read book with accurate first hand information on "gypsy-robbers".
Barrow's work has been described by critics as a form of political empathy for those indigenous peoples who resent foreign displays of wealth.  He describes a certain dignity in the mores of the gypsy thieves as they operated in relation to local Andalucian society. Barrows dislike for the growing 19th century phenomenon of American cultural imperialism was well known.
Anyone who has ever been robbed can tell you of the powerful sense of personal violation.  Robbery evokes fear and restricts personal freedoms.  Complacency can be dangerous.  It is interesting to note however that for a variety of reasons, certain crimes can morph into different forms.
Hollywood lately has tended to humanize traditional "bad-guys" (eg pirates and drug smugglers) while portraying corporate bankers and petrochemical execs as the new evil monsters.
The lesson here is that yesterday's criminal could be tomorrow's hero. In the meantime, be safe!