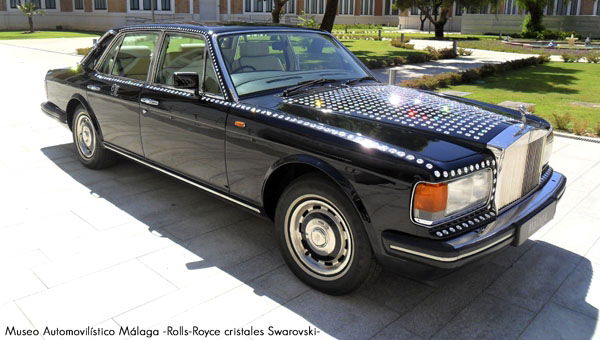 The British claim most people only ride in a Rolls-Royce twice in their lives. The first time is on their wedding day, and the second is at their burial.
But visitors to the Automobile Museum of Malaga are able to access this slice of luxury, by being photographed in one of the most exclusive vehicles in their current collection on display.
On Friday, each guest of the museum can immortalise their moment with a photo in the 1985 Rolls-Royce model, speckled with authentic Swarovski crystals, capturing the essence of glamour and pageantry.
And to be in with the chance of winning a copy of the new Automobile Museum of Malaga catalogue and two tickets to visit the collection of classic cars, have your photograph taken with the Rolls-Royce between 5pm and 8pm.
Then simply share it through their social network groups; either their Facebook page with the text 'Contest Muelle Uno' or through Twitter mentioning @MuseoautomovilM.
The winner will be chosen by members of the social network groups, and will be announced on Friday January 11 at 5pm.