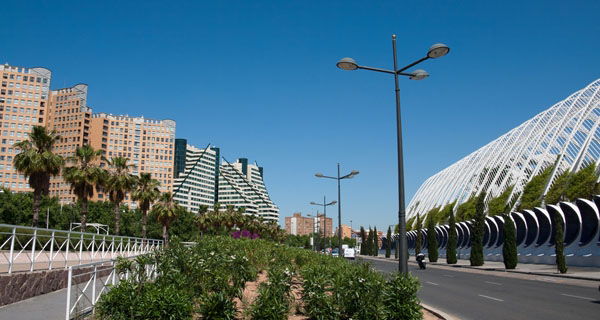 BIG events and ambitious building projects have allegedly bankrupted the Valencian Community.
In a recent edition of the BBC2 programme, The Great Spanish Crash, journalist Paul Mason visited the Valencian Community.
He saw the Ciudad de las Artes y las Ciencias and empty moorings built for the America's Cup regatta.  He was also taken to Castellon's airport which cost €150 million to build and where no plane or passenger has ever landed.
"How could Valencia have been allowed to do something like this?" he asked in a programme was much-commented in the regional Spanish media.
The programme homed in on the Generalitat's spending cuts and its difficulties in paying its own bills, including the region's pharmacists. 
No details were spared of corruption cases staining the reputations of politicians high and low from all parties.
The savings banks were also slated for their influence on regional, provincial and local politicians.  "Councils decided what land should be developed and that was a focus of corruption," one interviewee told Mason.
She did not see the programme, said Valencia city mayor Rita Barbera.  It was in any case a report based on a montage by a political party, she added, in allusion to the Compromis party.