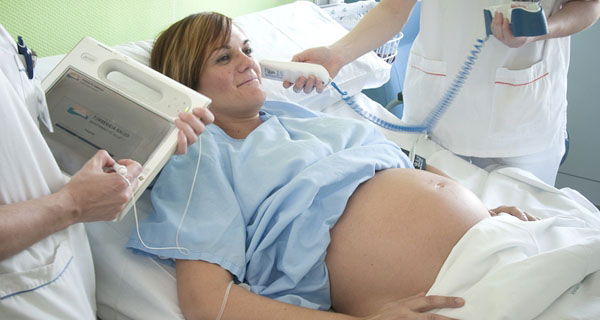 European Health Insurance Cards went on force. 14,000 cases in Torrevieja, Alicante (last week), 52,229 in the Canary Islands (in October), 4,810 in Cantabria (September), etc. And all signs point there are more to come.
The message from the authorities is apparently clear: if you are a taxpayer resident, there is no reason to worry, everything stays the same. Most of those signed off are non-communitarian, or EU non-residents for whom being listed in the municipal register (padron) is not enough anymore.
However, there is certain confusion around it, not only within users but also in the administration. For example, Esther Ponzola from the Foreign Residents department in the Alicante Provincial Government told the EWN that they are not entitled to provide information on new health regulations to foreign residents. She said the Valencia Health Department ('Conselleria de Salud') is in charge of that. Unfortunately for expatriates who do not speak Spanish, information in English is not provided. If lucky, they may reach an operator who speaks some English.
EU citizens who have lost their right to a Health Card in a Spanish region will still be covered, according to EU laws. For that purpose, they need to produce the European Health Insurance Card (EHIC). It is free of charge and can be applied online at the NHS website (for British nationals). However, the EHIC card is only valid for up to five years. Although coverage terms may vary depending on the region, certain scheduled treatments are not covered by the EHIC, in general terms. So it is meant for holidays or temporary stays. E112, E121, E106 and E109 forms give access to more complete medical assistance, depending on the particular case.
Residents who are receiving a state pension (or long-term incapacity benefit) from their EU home country need to apply for an S1 form. For British expatriates, this is done to the International Pension Centre. Once they have received it, they need to produce it in a Spanish Social Security office, along with the Certificate of Residence and the 'padron' certificate. They will get a document that proves their right to be given a Health Card by a public health centre.
Who can receive a Health Card?
According to the Royal Decree 1192/2012, of August 3, 2012, the following EU citizens have the status of insured person and beneficiary, therefore having the right to apply for a Health Card:
a) Enrolled in the Social Security: employed of self-employed paying contributions; Social Security system pensioners; others receiving any other SS benefit (unemployment benefit and allowance); persons who have exhausted their unemployment benefit or allowance or other similar benefits and are unemployed and are not able to establish their status as insured persons in any other way.
b) If not enrolled, nationals of the European Union who are registered with the Central Register of Foreign Nationals ('Certificado de Residencia'). Only if their annual income is not more than €100,000 and do not have compulsory health care coverage by some other means.
c) Minors under the care of the authorities will always have the status of insured persons.
d) Beneficiaries: The spouse of an insured person, or cohabiting partner in a registered partnership; a divorced or legally separated spouse who is a dependant of an insured person; children, sisters and brothers of an insured person or their spouse (or dependent ex-spouse), even if they are legally separated.