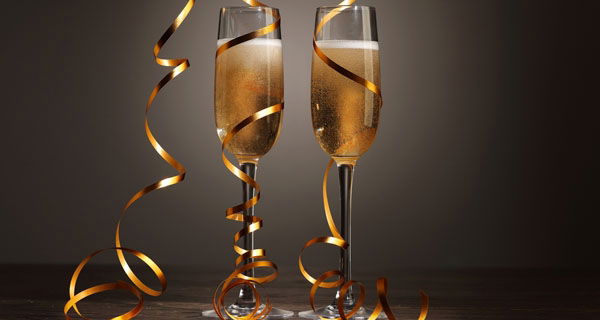 THIS is the time of the year when, despite the goodwill hype there is much family division and many derisory remarks made about in-laws, rebellious teenagers and family tantrums.
There is a Nordic saying: "Guests are like fish; after three days they stink."  After the Christmas festivities the nerves and marriages of many will be at breaking point, so are our bank balances and we welcome normality.
We embrace routine with a fondness far more genuine than was the welcome given earlier to visitors now departed but not necessarily sadly departed.
From our own experience, and those of friends and acquaintances, we need no reminding that the best friends are the ones we choose, not the family we are blessed or burdened with.
Yes, we go through the ritual of saying blood's thicker than water.  I wonder if these are just empty words without any wisdom behind them.  If friendships end you can pick yourself up, dust yourself off and get on with life.  You are stuck with family for that is what they remain.  They are the shadows that dog your life; not even death removes them.
When navel gazing, a thought that would keep most of us occupied would be, given the choice of ten people to share an island or ship with, how many would be your family members?
Would any of them be family?  Or would they instead be friends mutually chosen and agreed upon.  Why? Because there is a chemistry, a bond between you that is often absent in families.
Given tickets to a show, a holiday or weekend away with whom would you wish to spend the windfall with?  Most of course would be obliged to spend it with the spouse.  This is conformity and thank God for it; imagine the social anarchy if it were otherwise.
But picture instead you are footloose and fancy free; would you telephone a friend to go with you?  Or would you excitedly call a son, daughter, brother, sister or other relative.  I know who I would call but I keep that to myself; I suggest you make your decision and keep it to yourself.  There is enough misfortune about and this is after all the season of goodwill.
It amuses me to think that after doors close behind cheery departing visitors how many of us will mutter 'thank God for that.'  It cheers me because I have that t-shirt too.  Of course it works both ways so another navel gazing self indulgence would be to consider this: How many will mutter those same words when you depart?
I am reminded of the truism: "Some people bring happiness wherever they go.  Other people bring happiness whenever they go."
As the bard would say; it's all part of life's rich tapestry. Happy New Year everyone!