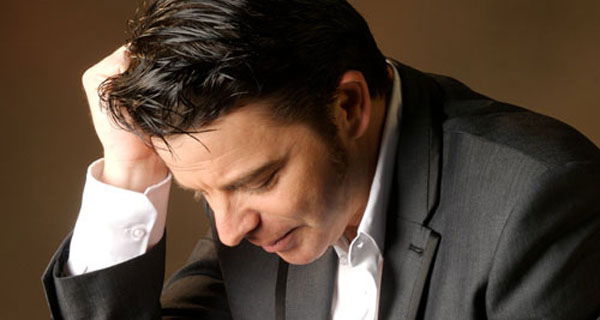 Ricky moved to the Costa del Sol in 2005, his combination of quality vocals and charisma quickly gained him recognition, and he was soon in demand all along the coast.
In October 2005, he was a finalist in the Costa Del Sol, Act of the year in aid of 'Cudeca'. His inimitable performances of 'Gethsemene' (Jesus Christ Superstar), and 'A Boy From Nowhere' (Matador), did not go un-noticed, and shortly after he became a cast member of the highly successful 'Magical Musicals' show that ran at the 'Moonlight' Showbar, Benalmadena for three years. Ricky's career continues to grow from strength to strength. He has performed at some spectacular venues including The Polo House restaurant, Marbella, Hotel Marbella and is currently performing every Friday at Linda´s Bar in Fuengirola
Ricky trained professionally as a musical theatre performer, although these days he prefers to perform a plethora of material. He has an effortless style, and never takes himself too seriously. Constantly challenging himself and always eager to surprise and delight his audience. His vocal capability is incomparable, his versatility unimaginable. His repertoire takes you from Kismet to The Killers. He never fails to give anything less than 100%, and with the elusive and rare ability to really connect with his audience, his performances are always truly unforgettable!
Ricky first began his performance career, following requests by family and friends for him to sing at functions and weddings. The response to his performances encouraged him to take his talent more seriously and undertake professional voice coaching.
Ricky was born in Taff´s Well, a small village in South Wales, known locally as 'The Gateway to the Valleys'. Five years ago, he gave up his full-time job as a Fire Protection Officer, and dedicated himself to singing professionally.
Ricky lives on the coast with his wife Jo, and three children; two boys and their little girl who was born in Malaga.