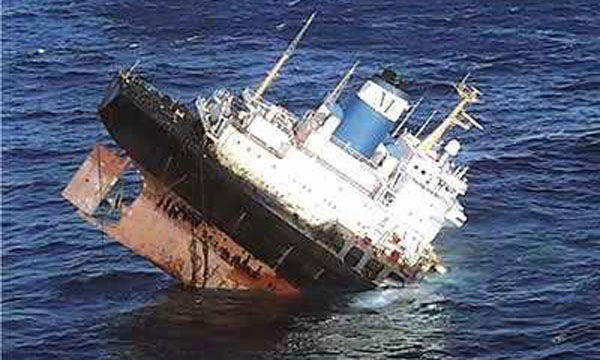 WITH the passing of the 10th anniversary of the Prestige tanker disaster, Jack Gaioni examines the life of the one 'fatality' of the massive oil spill..
IT was on November 13th, 2002 that The Prestige oil tanker broke apart releasing 77,000 tonnes of heavy fuel-oil unto Spain's Galician coast.
The Prestige was a Greek operated, Japanese made, British insured, American certified, Bahaman registered yet Liberian owned single-hulled oil tanker.
It had left Riga, Latvia, earlier in the month headed for Gibraltar. Encountering gale force winds and six metre waves not uncommon to this part of the Atlantic, the Prestige's captain radioed Spanish authorities (later French and Portuguese) requesting safe harbor. All allegedly denied help. Ultimately, the tanker broke apart and sunk in the open Atlantic. The spill polluted thousands of kilometres of Galician coastline.
The affected area is a very important ecological region supporting some of the planet's most unique marine life. It is also home to Galicia's substantial fishing industry.
The long term effects on oceanic life and the health of the clean-up crews is unknown. The Greek captain was initially taken into custody accused of not cooperating with rescue crews and with various environmental crimes.
The 24-member crew was air-lifted to safety and official documents list no human fatalities.
Yet, if you ask locals from this part of the Galician coast, they mention one very significant fatality. This article directs your attention to that one death. Consider the story of Manfred Gnadinger…
Manfred Gnadinger, born 1938, left Germany in the early 1960s'. Like many of his generation (this author included!) he questioned the industrial and consumer driven world which surrounded him. He found his way to Camelle, Spain, a small isolated fishing village on Spain's northwest coast. His life took on a new dimension. He was transformed from a neatly dressed church attendee to a loin clothed, bearded recluse. He lived in a four metre by six metre hut without running water or electricity.
"I came here to create my own world…I don't think like other people", he said. Manfred lived on home grown vegetables and that which he procured from the sea. He spent most of his time creating his own artistic environment.
He made fascinating sculptures from the stones, shells, whale vertebrae, driftwood and all that washed ashore. He also read extensively about philosophy and environmental concerns. He was eccentric to be sure, but locals tolerated his lifestyle, accepted him into the community and encouraged his art.
Even though Manfred was introverted, he opened a small museum and often asked his patrons to submit possible artistic designs. He encouraged people to think about sea-side environments. In November, 2002 the aforementioned Prestige oil spill occurred and Camelle took a direct hit.
Manfred's vegetable garden, his sculptures, his hut and his entire museum was covered with a thick layer of crude oil. So emotionally distraught was Manfred that he locked himself in his hut with a sign imploring people to stay away. Villagers were concerned and after a number of days they checked in on him only to find him dead in his bunk.
To this day most locals will tell you that his death was due to the complete despair and torment of the Prestige disaster.
Manfred they say, no doubt died of a broken heart. Locals organized and paid for his funeral. His casket was paraded through the street with hundreds attending the service. To the local populace, Manfred Gnadinger has become a symbol of ecological concern.
This past month not only marks the 10th anniversary of the spill, it marks the beginning of the court case.
Who is liable for the €2.7 billion clean-up costs? Did the Spanish government take prompt enough action? Will single-hulled tankers be deemed structurally deficient? Will there be more rigorous inspections in the future? Who really owned The Prestige and was it using its many flags of convenience to by-pass regulations?
Certainly these and many other questions will surface during the on-going trial. It is unlikely that any mention of Manfred Gnadinder will be part of these legal proceedings.
His story is anecdotal and based on personal accounts. Yet we might ask ourselves some significant questions drawn from Manfred's experience. Is it not incredibly ironic that a man who strove to reject the disturbing features of modern society eye-witnessed his life's work destroyed by the very fuel on which that society depends?
Could it be just as toxic to one's soul to surrender to the reality that the physical world can never satisfy the ideals of the mind? Can a person really die of a broken heart, emotional pain or the loss of hope? Could we be incrementally poisoning ourselves with the very life-blood we use to drive the engines of our collective economies? Will Manfred's experience represent any significant call to action? Might there be greater allegorical questions here for the rest of us? Please consider…  
Photo caption 1:  The Prestige oil tanker disaster
Photo 2: Manfred Gnadinger, German hermit and sculptor