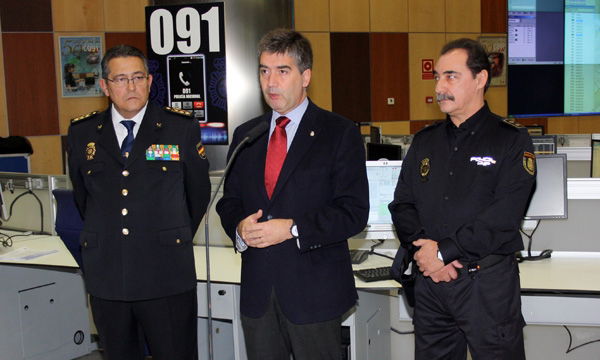 MORE than four million calls are made to the National Police 091 emergency number every year.
Now the Spanish force has launched a campaign to promote the number, and what it is for.
Last year specialist officers, who have extra training in psychology so they can manage sensitive situations, answered an emergency call every seven seconds.
Police claim that it takes an average six minutes for National Police officers to arrive at the scene of an incident once the call is made.
They add that all provincial capitals with a population of more than 30,000 have their own dedicated service. And there is always at least one operator who speaks English on duty.
In the campaign, called '091: Police's sure answer', people calling the number, are advised to:
– Try to keep calm and talk slowly in order to give the information properly.
– Give an accurate address.
–  If there are people injured say how many and how badly.
– Say what has happened clearly.
– Report if any criminal is still there, and if they are armed.
– Try to give a description of the criminal and any car number plates involved.
The National Police also provides the 902 102 112 phone number for Foreign Tourists to report burglaries. Available in English from 9am to 2pm, all week long, the service iis also available in French, German and Italian.
People can use this number to report a burglary or car theft or break in when documents and belongings are lost or stolen.
Once the telephone report is made claimants have 48 hours to check and sign their statement at the police station of their choice.
In the case of robbery, where threat or force has been used, victims should call 091 at the time, then go directly to a police station to make a report.