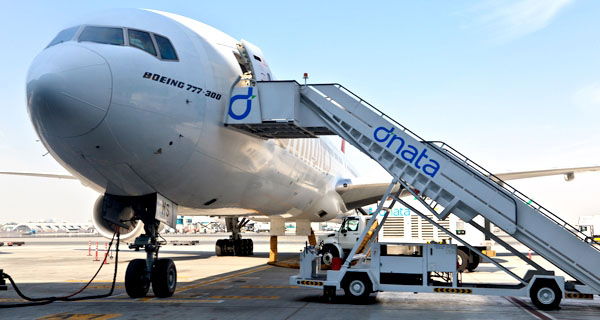 TO date, 2012 has been the safest year in the history of civil aviation.
According to the International Air Transport Association (IATA), there has been one accident per 5.3 million flights this year.
IATA also said that 2012 has seen airlines offering a "incredible level of safety" and if the trend continues until the end of the year, it will be the third year running of improvements.
The Association added that a person is likely to be involved in a plan crash if they took flights every day for 14,000 days, meaning it is the safest form of transport.
So far this year, only five aeroplanes have sustained damage which would cost more to repair than the total cost of the plane, compared to the 11 of 2011.
Only 15 per cent of the accident occurred this year registered any fatalities, compared to the 26 per cent of last year.
Africa has the worst accident rate, with 12.9 accidents per million flights, Europe sees 2.24 accidents per million, and the best results were seen in North Africa, South America, Middle East, North Africa, former USSR countries and North Asia.