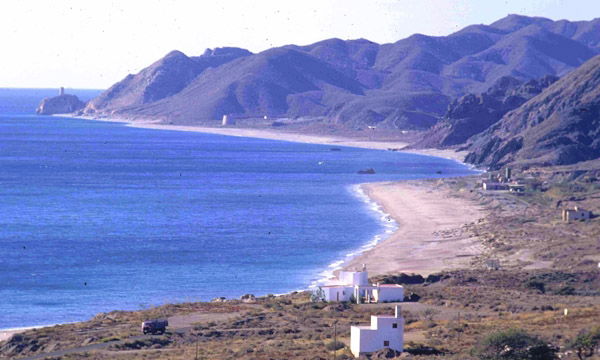 MADRID of the early 60s was like one big club house for the American's that had gravitated there drawn by the lure of Hemingway's short stories that promised cheap living, blood pounding adventures and an entirely different way of life far different than the drab conformist Monastic era of button down collar, suit and tie America. A future in the US promised as much excitement as an ear of corn could have expected growing up.
From Madrid with nothing to lose by Ric Polansky
Now, this collection of eccentrics that had leaped from the stratified routine of back home now all found themselves lonesome and roaming the back streets of Spain's capital searching for an epiphany. All of Papa's (Hemingway's) haunts were visited like revered museums. I imagine that almost everyone carried a book of his short stories in their back pocket and were likewise electrically alert for any happening or circumstance that might enliven their life and yield a touch of meaning to their gaited sleepwalk. One thing for certain, none of them were ever going home again.
Each and every expatriate was unique in their own way yet similar in their search. Before too long they all discovered one particular personage that was older and drew them in—Luis Stumer. A man that I never met but continue to hear those legendary stories about him right down to this day. The fact that he is given special mention also in the important tome commemorating the 50th anniversary of that prestigious Club Taurine de London also alludes to the fact that he was an exceptional personage. Mr Stumer was an archaeologist, anthropologist and very learned man that hit the sauce heavily and shared his happy hour with all. From rumours and quips concerning his life he appears to have been a Virginia Wolfe type critic to all and a Papa Hemingway larger than life raconteur.
It was probably the Stumer's that Paul J. Polansky first heard about the contest that James Hearst of the San Francisco Examiner fame was offering. Apparently Hearst had made lots of money in Spain and had also noticed the large American contingency in Madrid so he offered a large cash prize to anyone that could come up with investment ideas on how to spend his money and make more. Paul, while bouncing from bar to bar listened to the other foreigners that too had come to "the Capital of the World" as Hemingway described Madrid. He had further heard quaint tales about a far off place in a forgotten province, Mojacar, and deduced it would be a perfect place to investigate. Hence the fact finding mission to Mojacar and back to Madrid only to discover in his absence the offer had been withdrawn by Hearst as the tax man was putting on the squeeze. That didn't stop him tho, he met with the great man himself and proposed his timely find only to have the tables turned. "Well, if it's that good, you should do it yourself". More was not needed to be said. He left the next day back for Mojacar. And, the rest became history and houses.