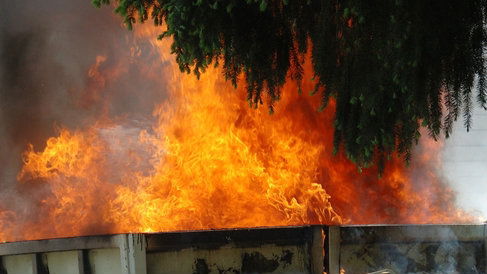 ARSON is moving up the list of possible causes of a fire which gutted Ronda Town Council's cleaning services warehouse.
"The entrance door to the warehouse showed signs of having being forced," Soliarsa cleaning company delegate Isabel Barriga said.
Despite the fire, cleaning services are operating normally, she added.
Initial estimates say €60,000 of damage was caused, although a final figure has not been reached.
Among the burnt goods were 750 new brooms, leaf blowing machines, rubbish bins and cleaning products as well as a 'large number' of toilet rolls for the town's schools.
Investigations in to the blaze are still underway.