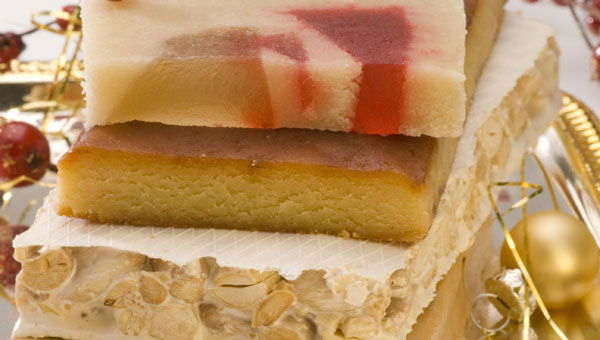 SALES of turron (Spanish nougat) look set to remain high this Christmas, despite the economic crisis.
Almost 32-and-half tons of turron and marzipan were produced, eaten or exported in 2011. 
And manufacturers are confident that these levels will at least be equalled again this year.
Made throughout Spain in two types – soft and hard – the most famous and authentic come from Alicante province. 
Jijona is the home of soft turron and only products actually made there may bear the Jijona label. 
The same goes for the brittle Alicante version.
Newer variations have prompted scorn in traditionalists who pointed out that strawberries-and-cream turron is not what mother would have bought.
"From what we are seeing, people are spending in much the same way as last year," turron makers' association, Produlce said.
The simplest and most natural of confectionary –   honey, sugar and almonds – turron exists in similar forms throughout the Middle East and was introduced to Spain by the Moors.
Exports go chiefly to France, Portugal and Andorra, and in lesser quantities to Mexico and the US. 
Despite their own varieties, Arab countries are also now beginning to import Spanish turron.