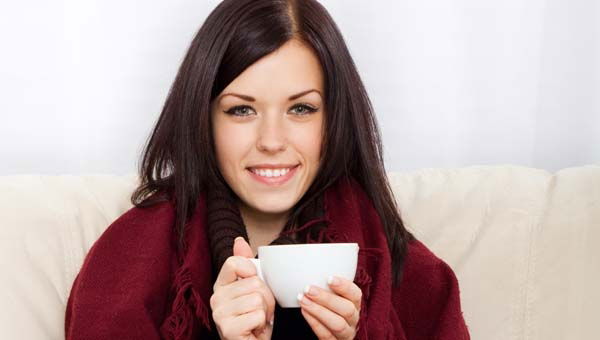 OFTEN the hardest thing about living in Spain (aside from the brain-numbing Kafkaesque bureaucracy) is the cold, damp winters.
In the UK one expects to be cold for at least 90 per cent of the year and wet for the other 10. But when in sunny Spain, the land of Don Quixote, of windmills that shimmer in the heat, dust clouds swirling in the glare of a sun-baked bullring, the cold slaps you in the face like an irate housewife annoyed at the constant pile of dirty socks escaping from the laundry basket.
The cold here is an affront, an unwelcome aged aunt who insists on sorting through your CDs and ironing your underwear, or a party guest too dense to realise that when the host ambles down the stairs in pyjamas it really is time to leave.
The cold in Spain is felt in the very depths of your bones; it seeps into your lungs and nestles happily, emitting occasional icy shrieks of malevolent delight.
It settles in every corner of your poorly-constructed home and crawls up the walls leaving black mould prints in its path. It throws a blanket of damp on the surface of clothes, bedding and shoes. The cold sits beside you and pokes its finger in your tea, squeezes moisture through its teeth as it grins frostily in your face.
Try to banish it with radiator or fan heater, or, heaven forbid, central heating and it will find its way into your bank account and suck it dry.
In Spain there is no cure for cold; one must endure and huddle around useless oil-filled radiators counting the euros as the meter spins uncontrollably. Hard-won wages are flung into the coffers of an electricity giant insatiable in its hunger and ruthless in its ability to siphon funds from shivering families.
In Spain cold is king and we mortals can but lay beneath flimsy blankets like Napoleon's army on the outskirts of St Petersburg and wait for spring.
Fingerless gloved hands clutch steaming bowls of fish-head soup, thin and insubstantial doing little to abate the growling emptiness of stomachs concave and…
Too much, a little too Ivan Denisovitch perhaps?
 I admit to a tendency for exaggeration and a literary turn of phrase when the mood strikes, but in truth I am cold. Electricity here is so expensive that I am afraid to keep my house warm. Visions of Dickensian London and pre-revolutionary Russia frequently fill my imaginings and I would feel outraged if I could feel anything at all under all these layers of clothing.
 At least I have a job. For many here in Spain the winter is an awful time in no small part due to the utility companies who have the power to take money from one's bank account before even sending a bill.
Still, even though cold, the sun shines, the sea is glorious and the mountains stunning. I wouldn't swap my life here for any amount of centrally-heated domesticity; well, maybe a little storage heater or two.
"What good is the warmth of summer, without the cold of winter to give it sweetness?"  (John Steinbeck)
Fish soup, anyone?