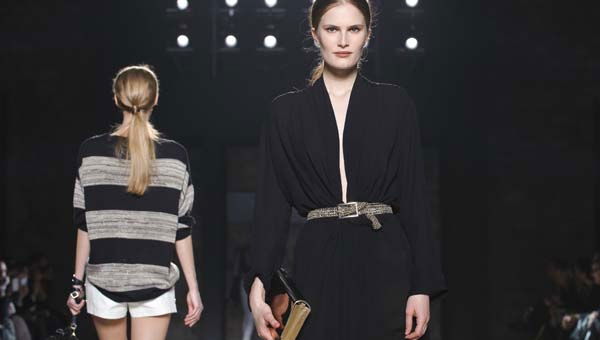 CATALAN fashion retailer Mango has recently open shops in Pakistan and Burma, the last on the list of around 100 countries which it has conquered with low prices.
Some 5,000 designs per year are created and distributed from the headquarters in Barcelona by a team of 600 stylists, seamstresses and sales reps. Most of them are aged under 30, 80 per cent are women and the team includes many different nationalities.
Though much smaller than Inditex's Zara, a leader in the fashion sector, Mango has 2,500 shops throughout the world and employs more than 26,000 people.
Last year the company made €1.4 billion, a figure which beat the previous year's by 35 per cent and is expected to rise next year, proving that they are not affected by the financial crisis.
This is mainly thanks to the company's strategy of lowering prices by 20 per cent and not increasing VAT in Spain this year. This may be why 18 per cent of its sales are still made in Spain, its best market.
The company's founder, Isak Andic, is the second richest man in Spain, after Amancio Ortega, founder of Inditex.
Mango's designs are produced at factories in China, Vietnam, Morocco, Turkey and India, producing mainly women's fashion, but also accessories, men's clothes, children's, swimwear, underwear, sports clothes and others.