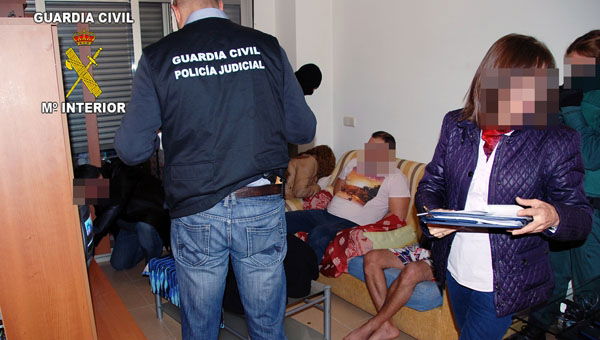 THE Guardia Civil claims to have dismantled a gang of modern day highwaymen.
Five Romanians aged between 26 and 46 are now in custody after police raided a home in Alicante city.
They are alleged to be part of a gang that operated along the Levante coast from Castellon to Murcia, singling out easy targets at service stations and motorway rest areas, mainly on the A7.
Victims were not hard to find, and the gang regularly found easy pickings in families who had stopped to eat or rest or simply fill up with petrol, claimed the Guardia Civil.
Foreign travellers were also favoured prey and possibly the hardest-hit after finding themselves without money or documentation.
Sometimes victims would be distracted while others seized valuables included credit cards, identity documents, cameras, laptops and anything else thieves could lay their hands on.
Allegedly the gang members did not hesitate to use force, either to rob or to foil anyone brave enough to pursue them.
The robberies took place over a long period of time, Guardia Civil sources said. The gang has been linked to other groups operating in the same fashion and further arrests are not ruled out.