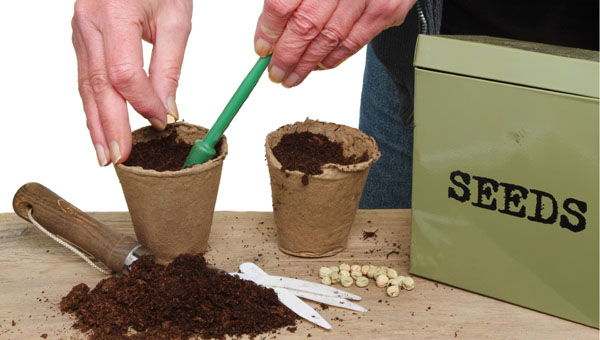 Keep hold of those Christmas season plastic bottles
IN January and February there will be plenty of opportunity to taking cuttings for propagating new plants to extend your plantings and fill in gaps.
Unfortunately, most plant pots kept from purchased plants and those available for sale in garden centres are shallow and do not allow deep roots to be developed.
This is a great pity as probably a new plant with 20-centimetre-deep roots will be twice as easy to establish in the garden than one with only 12-centimetre-long roots. The simple solution is to retain all 1.5 litre and 5 and 7 litre water and soft drink plastic bottles and use them as deep plant pots.
If the top is cut to leave a hinge, rather than being totally cut off, one can use this as a cloche over your cutting which will protect it during the winter.
Plant individual cuttings in the 1.5 litre bottles and up to six in the larger bottles. If possible over winter the planted-up cuttings in a greenhouse or cold frame.
One can cut off the base of plastic bottles and invert them over plant cuttings in a same diameter bottle. Fix with tape and you have a mini greenhouse with a constant moisture level. These can be kept at the back of a frostless greenhouse or on a shelf in a conservatory or greenhouse, or in a cold frame protected with fleece.
Wine bottles full of water are also useful for raising cuttings from oleanders and bignonias.
If you have never raised plants from cuttings do read Chapter 6.12 in the book Your Garden in Spain – From planning to planting and maintenance. This describes, as does also Chapter 4.9 of the book Apartment Gardening Mediterranean Style, how to propagate various types of plants from stem, side, root, air, and leaf cuttings. Once you are hooked, propagating becomes an interesting and absorbing hobby for all ages from schoolchildren to those a bit older!
Once you have proved that you have green fingers take every opportunity of planting up cuttings from your own garden and those of friends. The result will be inexpensive, strong plants. When we stroll round our garden the majority of plants and mature trees started off as cuttings or seeds, and many of the seeds were collected from our own gardens on our travels around Spain.
If you produce too many, the excess can be passed on to friends and neighbours still developing new gardens or sold at gardening club meetings.
To improve your success, obtain a pot of hormone powder to dip the end of cuttings in before planting. Unfortunately, cuttings can be prone to rotting, especially during winter months, so spray the surface of the compost with a mild fungicide.
By the way, a great advantage of plastic bottles is that you can write the name of the plant being propagated on the outside of the bottle with a waterproof felt pen.
Happy propagating next year!
………………………………………………………………………………………………………………………………………
The aforementioned books plus Clodagh and Dick's other books Growing Healthy Vegetables in Spain , Growing Healthy Fruit in Spain and Living Well From Our Mediterranean Garden make excellent Christmas and Three Kings presents. They can be found in high street and internet bookshops and from www.gardenspain.com which supplies autographed books and a current special offer.
©Clodagh and Dick Handscombe www.gardenspain.com December 2012.