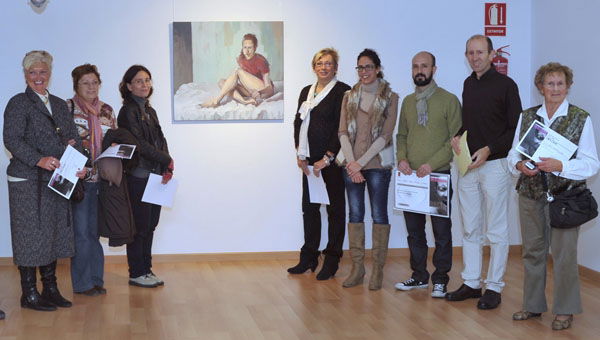 RUBEN LOPEZ LOZOYA's painting, La Espinaria, has been awarded a prize in a La Nucía competition.
The theme for the competition was No to Fear and, as it did last year, focused on gender violence. 
Fifteen artists from the Costa Blanca, as well as inland Alicante province towns, presented their views and feelings on the subject. There was a first prize of €500.
The purpose of the competition was to bring home the message that the fight to eradicate the scourge of gender violence is an issue for all men and all women, said Women's Councillor Vanessa Geijo.
That this is getting through was underlined by the fact that men as well as women had entered the competition, she pointed out.
The 15 pictures covering a wide range of techniques are on display at the Sala Llevant in the Mediterranea Auditorium in La Nucia until January 18.  Admission is free.