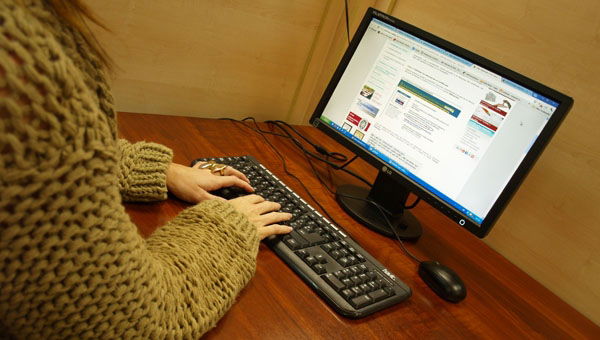 SIGNING up the municipal register (padron) at the town hall does not usually take much longer than 10 minutes. However, there are also online and phone alternatives to sort out the paperwork from home.
Online registration through a personal computer can be done using the Digital Signature (Certificado Digital). It takes a while and some computer knowledge to get it, but it is worth it as it can be used in multiple administrative processes. These are the four steps:
1) Apply online at the Royal Mint's website (click 'obtencion'): www.cert.fnmt.es. A persona code will be provided.
2) Go to a Registry Office ('oficina de registro') for personal accreditation. Show your NIE and the code. 
3) Download and install the Signature to your personal computer.
4) Save a copy of the personal pass and Signature (optional).
Those already registered who just need the padron certificate (which is actually the paper to be produced when choosing a doctor, registering a car or renewing their passport, can sometimes get their 'volante de empadronamiento' online at their town hall's website. For example:
Alicante: http://goo.gl/uYeKj
Malaga: http://goo.gl/z7Fdn
There is also a national phone number providing information about the municipal register. It works every day, all year round, and usually English translation is provided. It does not work for registering, but they can provide the padron certificate and send it to your home.
They also provide information on whether a person has to renew the registration or not, which is a recurrent doubt among expatriates.
Besides the padron, it can also provide information on other local authority paperwork (paying fines and taxes, queries about public services, etc) as well as leisure activities. The phone number is: 010
And remember, December 31 is the deadline for registering.