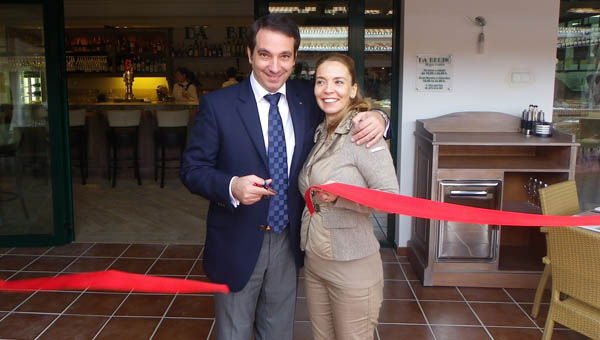 DA BRUNO has added another restaurant to its Italian eatery chain.
The Mijas Costa branch has opened at the Centro IDEA shopping centre on the Mijas to Fuengirola road.
Quality food and service are its main features, says owner, Giancarlo Paparuso.
Many friends and suppliers attended the opening to support Paparuso and his wife Alexandra, including owners of the Da Bruno Foodservice Group, Bruno and Giuseppina Filippone.
The opening also means 26 new jobs were created.
The new restaurant seats 120 in the dining room and 80 on the terrace for a cosy and familiar ambience. The gastronomy specialises in traditional Italian and Mediterranean recipes. The restaurant opens at 10am for breakfast and serves food through until midnight.