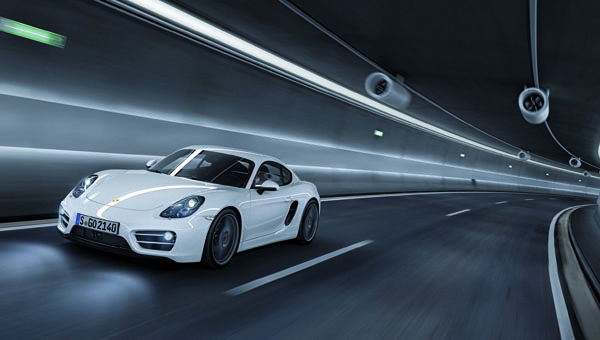 PORSCHE AG celebrated the world premiere of the new Cayman at the 2012 Los Angeles Auto Show.
The third generation of the Cayman has been completely re-developed. A longer wheelbase, wider track and larger wheels enhance the driving performance of the mid-engine sports car. It will be launched in March in Spain for a base price of €57,400.
The new two-seater is – after the 911 Carrera and Boxster – the third sports car model line from Porsche to feature innovative lightweight body design.
It is up to 30 kg lighter than its predecessor, depending on the specific model and equipment, and it consumes up to 15 per cent less fuel per 100 km than the previous model, despite higher engine and driving performance.
The base model is powered by a 2.7-litre flat six-cylinder engine with 275 hp (202 kW). It accelerates from zero to 100 Kph in 5.4 seconds, depending on the equipment, and reaches a top speed of 266 km/h.
Its fuel consumption lies between 7.7 l/100 km and 8.2 l/100 km, depending on the selected transmission.