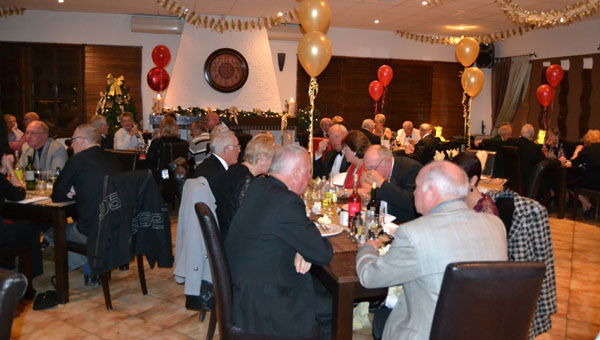 IT was a tough job, but someone had to do it and that someone was Euro Weekly News reporter Gemma Quinn who was judge at a dessert competition.
It was organised as part of the charity Cinderella Bling Ball which took place at the Quesada Country Club.
Nine desserts were made by amateur cooks with marks being awarded for the appearance and appeal as well as the taste. Keen cook and charity supporter Anna Plaster from Serenity Sailing and Izzy Guy-Morgan from the band PDQ joined the judging panel.
Unanimous winner was the bread and butter pudding made by Maddie Pinfold, who also won last year's dessert competition at the Masquerade Ball.
It is her signature dish after being taught it during a special cooking lesson and dinner at the Anton Mosimann school. "We went as one of those Red Letter Days and he showed us how to do it. He used panetonne but I made it with brioche." Said Maddie, revealing her secret ingredient and explaining why it was so light, something all the judges commented on.
Anna said: "I'm not normally a bread and butter pudding kind of a girl but that was the best." Izzy agreed it was the clear winner: "The standard was mixed it was interesting being a judge and having to stop and think about the food more and the ingredients."
The event was part of the Cinderella Bling Ball which has now taken the total amount raised for the Elche Children's Home to more than €900.
Organiser Anne Day said: "I was very pleased to see so many people having a good time and as always with PDQ and The Variety Show Group the 95 guests really did dance the night away!
"Thanks go to all the sponsors of the raffle prizes as well as to Pepe Barcelo, Managing Director of Grupo Barcelo building company in Ciudad Quesada, who was the main sponsor."
Continuing the cookery theme he donated a 'cook it yourself' turkey dinner for two as well as providing all the table decorations. Graeme Mykal also donated his time entertaining the diners with his sleight of hand table magic.
The money raised will pay for a Christmas gift for each child at the home plus crackers and chocolates.