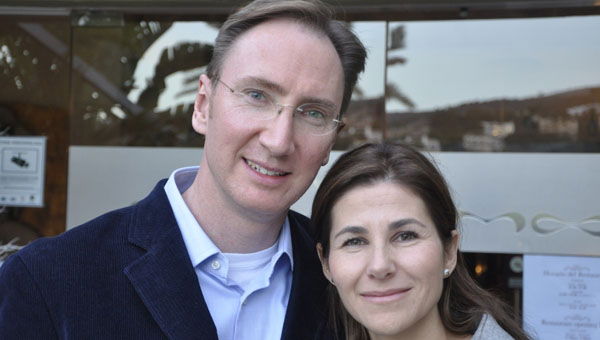 THEY say that the Mounties always get their man, and there were two on hand at Paul Abrey's farewell lunch to make sure he didn't have second thoughts about leaving Mallorca.
The expatriate community – including two in Canadian Mounted Police costumes – said goodbye to the now former British consul to the Balearics during an emotional and nostalgic afternoon at MoodBeach on Saturday.
Speeches by Calvià Councillor Angie Guerrero and journalist Frank Leavers left Paul and his Mallorcan wife, Mar, in no doubt that they will be greatly missed.
After the lunch, Margaret Whittaker, OBE, hosted a 'quiz' with many gags about Canada, which Paul joked he wouldn't be repeating in Toronto.
Paul told EWN that what he will most miss about the island is the community spirit, and he paid tribute to the large number of associations the British community has in the island in comparison with expats from other EU states.