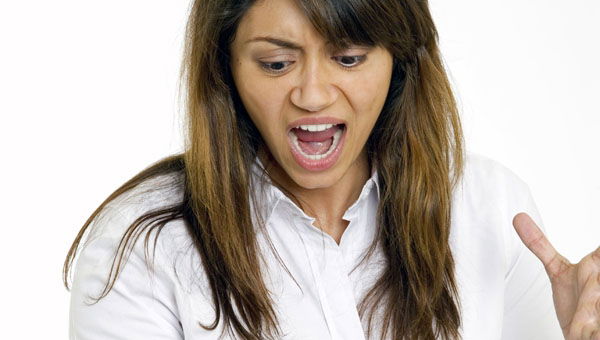 HERE is today's riddle: When are you always wrong even if you know you are right? Funnily enough, I reckon that almost all of you, astute readers, will have answered correctly: When you are a customer in Spain.
In fact, the term 'customer' is a bit of a misnomer, it sets the wrong tone entirely for the battlefield that is 'customer service' here. We are the 'necessary evil', plain and simple. 
There are of course formidable exceptions to the rule, or the odd rogue service supremo amidst the chorus of Bah Humbugs. When I stumble upon them, I feel almost teary in appreciation of being treated with dignity. Sadly, these are mere exceptions. 
The worst offenders are the utilities, one particular phone company springs to mind. Our landline cut out a while back, surprisingly a technician turned up within a couple of days. He concluded that it was all our problem since it was on our land, which, after two solid days of excavation, turned out not to be the case. To cut a long story short, we were finally reconnected to the world five weeks, twenty odd (mobile) phone calls and hours of call waiting later. 
"Es normal," claim Spanish friends. Apparently this was quite a good lead-time; one poor soul said he had to wait three years to be connected to the electricity grid after completing his house build.
Another was horrified to find maggots seething in the couch padding in her high-end rental apartment. "Es normal," the rental agent reassured her with a shrug.   
In shops, you are typically ignored in favour of chatting to a colleague or mate on the phone and if you manage to make a successful purchase, do not expect a "gracias" or "adios," certainly not delivered with any conviction. Smiles, especially, are hard to come by.  Restaurants are not a whole lot better; waiters darting around like pin balls in the machine and if you're not quick you'll miss your chance. Perhaps the relative absence of tipping is one reason. Or they are secretly training for the marathon by running relays around the restaurant, chucking cups of coffee discus-style as they pass. 
So if it is so bad, why not just leave? Well, there are still those stellar exceptions which I patronise as often as possible.
And there are all the other reasons, which lured us to Spain in the first place; the climate, the beauty of the country and the lifestyle. But for me, in particular, it has been a culture shock. Our last port of call was Tokyo, Japan, where a shop assistant wraps even the smallest purchase to perfection and then bows deeply until you are half way down the street. There are more than a handful of expressions for 'thank you', which are used at every opportunity, as well as 'sumimasen' and 'gomenasai' which mean 'sorry'.
In Spain, these words are so rarely used, I am starting to think that the Government has introduced a tax on them. 
Maybe these tormented employees actually just feel unloved and are in need of a hug? Next time the waiter unceremoniously dumps the plate of food in front of you without a word or smile, perhaps a little hug is what he needs?
Or the lady at the call centre – who will transfer you into cyber-oblivion because she doesn't have a clue what you are trying to explain and is off for a bocadillo – send a little telepathic hug to her, too, before she cuts you off. Maybe this way – one hug at a time – we can introduce the concept of customer service to the otherwise wondrous country of Spain.