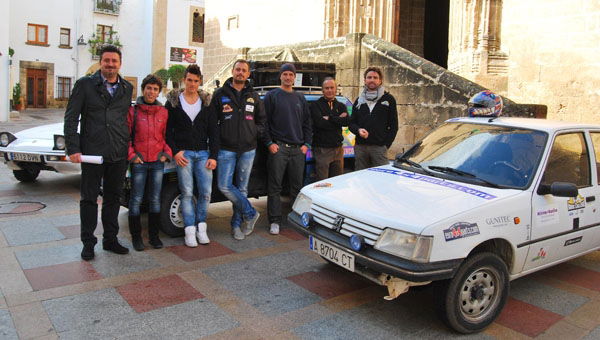 EIGHTY teams of drivers set out from Javea on the Maroc Challenge.
They are bound for the small village of Hassi El Begaa in Morocco. Situated where the Erg Chebbi begins at an isolated point near the Algerian border, there is an oasis nearby with a school for 50 pupils.
That is the finishing line for the challenge, with all participants carrying about four tons of supplies.
The rally is more of an adventure than an out-and-out competition, said its organiser, Rui Cabaco, a Javea based sportsman. That is why all the drivers are amateurs and explains why they are driving cars that are more than 16 years old.
The humanitarian mission and the supplies they are transporting matter more than being the first to arrive, Cabaco said.
"Desks and a blackboard are the school's only equipment," he continued. Two teachers share the only usable classroom, he said, although there are two others which need to be restored.
The project has the backing of La Naturadora and Italian association, DAimo Una Mano. Between them they are also supplying a laptop computer for the two teachers.