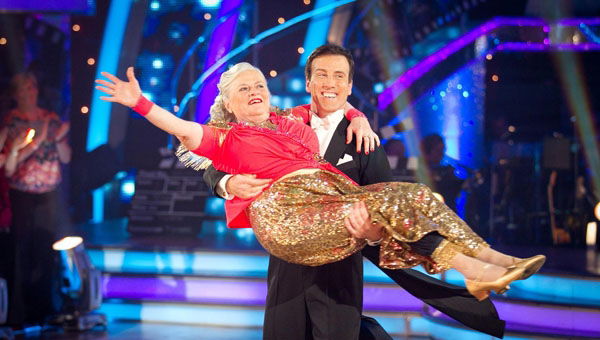 WHAT is it with MPs? Is a seat in the UK House of Commons merely a stepping stone to a money-spinning career later?
Nadine Dorries's recent appearance on I'm A Celebrity Get Me Out of Here! only adds to this conclusion. She follows a well-trodden path.
According to former Lib Dem MP Lembit Opik, I'm A Celebrity contestant in 2010, appearing on reality shows pays off. "It's lucrative," he says. "I enjoyed the jungle and have no objection to doing these programmes. You get invited to do more."
Former Tory MP Ann Widdecombe, who also popped up in 2010 in Strictly Come Dancingfor reportedly £80,000, was subsequently paid £5,000 a week for appearing in the pantomime SnowWhite. "Nadine could really milk the whole battleaxe persona," claims the publicist, Max Clifford. "There's a circuit for people who aren't liked." 
Former Junior Health Minister Edwina Currie's appearance on Strictly Come Dancing in 2011 was followed up by the newspaper serialisation of her diaries, netting her £20,000. 
And Respect Party MP George Galloway, 2006 Celebrity Big Brother contestant, reportedly made £500,000 through radio and TV work alone before returning to politics. And up to £30,000 for a weekly newspaper column.
The decision of MPs to take part in such reality shows is surely an act of desperation to regain popularity and recognition, doubtless because they do not feel they are accomplishing this in the political arena. With little gravitas in parliament and determined to raise their profile, reality TV appearances undoubtedly provide them with a badly-needed ego boost. 
The problem is that both Houses of Parliament now seem filled with career politicians whose primary interest is maximising their income and making a name for themselves. In the past, MPs were there because they thought they knew what was best for Britain, from Enoch Powell to Michael Foot. Conviction politicians.
We may have disagreed with their ideology or politics but we accepted their motivation. In the aftermath of the expenses scandal, the motivation of the current bunch of MPs, with few honourable exceptions, seems pure greed.
Little wonder "Omnishambles" was named word of the year by the Oxford English Dictionary. Just about says it all about politics these days, doesn't it? Simples!
Nora Johnson's thrillers 'Soul Stealer' & 'The De Clerambault Code' (www.nora-johnson.com) available from Amazon in paperback/ eBook (€0.89;£0.77) and iBookstore. Profits to Cudeca.