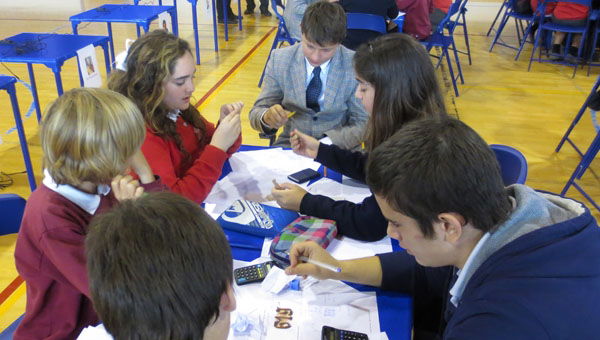 THE Laude San Pedro International College's Maths Department hosted its third Maths Olympiad competition.
As last year, we students from a total of eight schools from along the coast competed for Mathematical supremacy. The students were split into mixed-school groups, which were named after famous Mathematicians, and were set a variety of challenges to test their ability to problem solve, work as a team and communicate ideas. In the first round students were running back and forth trying to remember and describe objects they had seen, there was lots of head-scratching during the puzzles round, sharp wits were then tested in a fingers-on-buzzers quiz, and the event finished off with the groups making a poster on The Fibonacci Numbers.
The winning team (pictured) of Alexander (Sotogrande), Arcadio (Aloha), Arthur (Laude San Pedro), Maria (St. George) and Seb (BIC) went home with the medals.