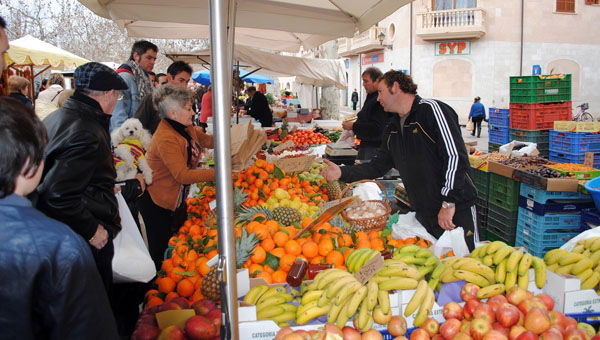 DESPITE the popularity of farmers' markets in Mallorca, those behind the produce in the stalls have endured a difficult decade.
The agriculture ministry said that in the last ten years their wealth had fallen by 40 per cent compared to the rest of Spain. Local farmers turn a profit of just 1.2 per cent per cultivated hectare and earn less for milk than anyone else in the EU. 
Farming is responsible for a mere 1.4 per cent of the islands' gross domestic product.